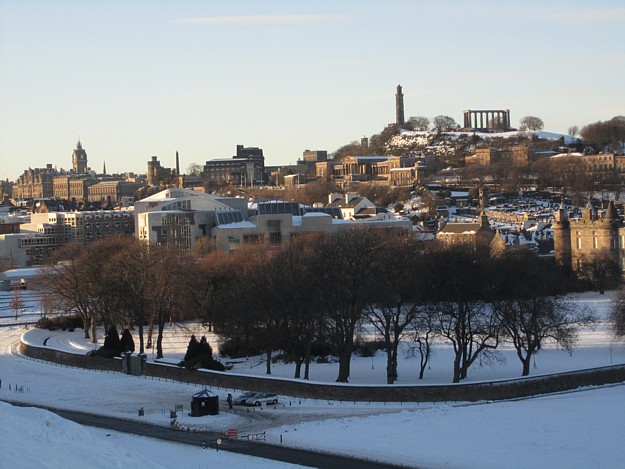 As someone who is due to fly to Italy tomorrow via London Gatwick, I've obviously been taking a keen interest in the ongoing chaos that has enveloped Britain's transport infrastructure, particularly the London-area airports, due to the recent snowfalls.
Given that historically Britain has not received that much snow, the disruption per se is not particularly surprising, but what has been interesting to me is just how poorly both the airport operators and the airlines have communicated with their customers. One of my wife's good friends spent the best part of two days trying (and failing) to get back to Poland from Heathrow, having waited in vast, endless queues only to be fobbed off with being told to call premium-rate phone lines that didn't help at all.
Her story, sadly, is typical, at least judging by press reports, and it seems quite clear that there has been a catastrophic failure to plan both for the snow (since it was predicted well in advance) as well as how best to keep passengers informed as to what is going on and what they can expect. I think most people are reasonable, and will understand that severe weather conditions will be disruptive, but where people do get upset is when they are kept in the dark as to what is going on, as well as how they might be able to change their plans.
From what I have read in the press, it seems pretty clear that no airline has really managed to satisfy their customers during the last couple of days, which leads me to think that there is an amazing marketing opportunity open here to any airline that is willing to go above and beyond the call of duty to assist their passengers.
After all, it's really easy to say, as so many businesses do, that "our customers are the most important thing to us," when things are going smoothly, but it's a very different matter in the midst of the crisis.
My wife's friend is never again going to fly KLM due to the way they treated her – and why should she?
Replicate that experience tens, no, hundreds of thousands of times, and just imagine the hammering that so many different airline brands are experiencing right now!
Think of all the people speaking to friends and family about they feel the airlines and airport authorities essentially abandoned them, and think about the ripple effect that has.
After all, this is not happening in a void, as if the airlines had a vast amount of goodwill to burn. I'm only 30, but in my lifetime the flying experience has become progressively more unpleasant – the security checks, the service standards, and so on. As an article in the FT last year argued, aviation is the only form of transport where the consumer experience has actually worsened in recent decades.
Of course, I am very fortunate to be able to fly, and I recognize that, but there's no getting away from the fact that the experience is an unpleasant one, and I try to avoid it where possible.
Which is why, returning to the events of recent days, I am a firm believer that any airline that demonstrably went to all lengths to assist and keep informed their customers would reap dramatic rewards in terms of customer goodwill.
If you actually can walk the walk, that will put you far ahead of those who just talk the talk.